Top 10 Reasons to Love Seattle Southside
Where do I start? I might be biased, but there are plenty of reasons to love Seattle Southside.
Whether you're a local or a visitor, there's just so much to love about this area.
Here's our List of Top Ten Reasons to Love Seattle Southside
10) Location
Nestled along Puget Sound in Western Washington, Seattle Southside is centrally located between Seattle and Tacoma. The three cities of SeaTac, Tukwila, & Des Moines compromise the region. There's plenty to experience here, not to mention, everything else that's just a stone's throw away from the airport. Take a short trip up north to Downtown Seattle on the Link Light Rail, take a tour with Tours Northwest to Mount Rainier National Park, or take a tour of the San Juan Islands on a Victoria Clipper.
9) Festivals & Events
Seattleites love their festivals, and that feeling extends to Seattle Southsiders as well. Do you like comicons? Every year, the DoubleTree in SeaTac hosts Aki Con for anime enthusiasts, Crypticon for horror buffs and since 1978, Norwescon has been a comicon juggernaut for fans of fantasy & sci-fi. Blues & BrewsWe've got the Poverty Bay Blues & Brews Fest every summer on the shores of Puget Sound, the delicious Des Moines Waterfront Farmers Market, the stellar UFO Festival in Burien, Hops & Props at the Museum of Flight, 4th of July at Fort Dent Park, and that's not even scratching the surface of all the exciting events in Seattle Southside and Western Washington.
8) Shopping
Shopping 'till you drop is quite possible in Seattle Southside. In fact, that could probably be accomplished at one place: Westfield Southcenter. Westfield Southcenter is the largest shopping center in Washington State, and is home to dozens of boutique shops, big box stores, restaurants, and even an AMC theatre. Step out of Westfield and the shopping options continue in the Southcenter area with jewelry, books, recreation and sports stores and so much more.
7) Connectivity
This sort of goes along with location. You really don't need a car in Seattle Southside to get to where you want to go. The Link Light Rail goes as far south as Angle Lake and as far north as Husky stadium, making travel to downtown Seattle a breeze. If you're looking to get out into the evergreen side of the Evergreen State, take a tour with Tours Northwest or Customized Tours to Mount Rainier or Snoqualmie Falls.
6) Affordability
There's no doubt about it, downtown Seattle is expensive. Whether you're talking about parking fees, hotel rates, or anything travel related, it's going to cost you a bit more up there. Seattle Southside has over 60 value-priced hotels, with rates typically 20-30% less than their downtown counterparts. Even if downtown Seattle is your priority, you're just a quick light rail ride away. Trust me…you didn't want to pay to park in Seattle anyway…
5) Sports
We've got'em. Head down to the sports megacomplex, Starfire Sports, and watch the Seattle Sounders practice or play a game yourself! Also, coming to Seattle Southside in 2018, Starfire Sports will be home to the Seattle Seawolves, one of the founding teams of Major League Rugby in the United States. If you're a thrill seeker, you need to try indoor skydiving at iFLY Seattle. Looking for a leisurely game of golf? Play 18 holes at Foster Golf Links along the Duwamish River. Of course, if you want to catch a Seahawks or Mariners game, the stadiums are just a quick light rail ride away. I'm sensing a theme here…
4) Family Fun
Seattle Southside has always been a great destination for families. The hotels are family friendly, there's a great selection of restaurants, but the main draw for families and kids would have to be the attractions. You can take to the skies on one of the Museum of Flight's flight simulators, or iFLY Seattle's vertical wind tunnel (they cater to ages 3-103). Spend a day at Family Fun Center with go-karts, batting cages, mini golf, and more. Take a sweet factory tour of Seattle Chocolates and sample some delectable delights. After a day of fun, head to Bahama Breeze for a dinner the whole family can agree on.
3) Cuisine
Speaking of dinner, Seattle Southside is home to a world-class dining scene. The emphasis should be on "world," as the international dining scene is booming! We've got Din Tai Fung's famous Taiwanese dumplings, Arashi Ramen's savory tantan men, shrimp & chorizo tacos at Moctezuma, sweet crispy garlic chicken at Bai Tong, rich Ethiopian coffee at Star Coffee and so much more. Also, you can't come to the Pacific Northwest and not try some fresh seafood. Try the chowder at Salty's at Redondo, Anthony's HomePort, and Duke's Chowder House and tell me which one you prefer. I can never decide…
2) Diversity
We're proud of our cultural and ethnic diversity in Seattle Southside. People from all around the world have laid roots in our cities and now call Seattle Southside home. In fact, residents of SeaTac, Tukwila, and Des Moines speak over 80 languages, with the Tukwila School District owning the distinction of being the most diverse in the entire country. So yes, we are about as diverse as it gets and we're proud of it! I guess this would also partly explain our amazing international restaurant scene…
1) Nature-Urban blending
The number one reason to love Seattle Southside just about combines all previous items on this list as we are home to a unique blend of nature and urban land/cityscapes. We've got the giant mall, but we also have beautiful Des Moines Beach Park on the shores of Puget Sound. We've got 50+ hotels all sitting in the shadow of Mount Rainier. We've got indoor recreation like bowling and gaming, but we have plenty of hiking trails and beaches for walking. We're close to Seattle, close to the water…we've got it all! Spend a vacation or staycation in Seattle Southside and experience this natural/urban wonderland.
Q: What do you love about Seattle?
A: Could it be the fresh air, the change of seasons, or the breathtaking beauty of the natural scenery? The deep blue water, the parks and beaches, and tree covered mountains? Could it be the diverse culture and art scene? Or might it be the infinite variety of fresh seafood, local farm fresh produce, and amazing food served at the region's multitude of popular restaurants? Maybe it's the coffee?
Q: Is Seattle a romantic city?
A: According to an annual survey by Amazon, Seattle is definitely one of America's most romantic cities. Couples will find lots of options for memorable dates, good times, and life long memories any time of year in and around the Emerald City.
Q: Is Sleepless in Seattle based on a true story?
A: The timeless 1993 romantic comedy starring Tom Hanks and Meg Ryan is based on a story by Jeff Arch. It's said that the Seattle-based movie was partly inspired by a 1957 movie titled 'An Affair to Remember', starring Cary Grant and Deborah Kerr.
You may also be interested in...
The official start of summer is almost here and we Washingtonians know that around here, every sunny day must be…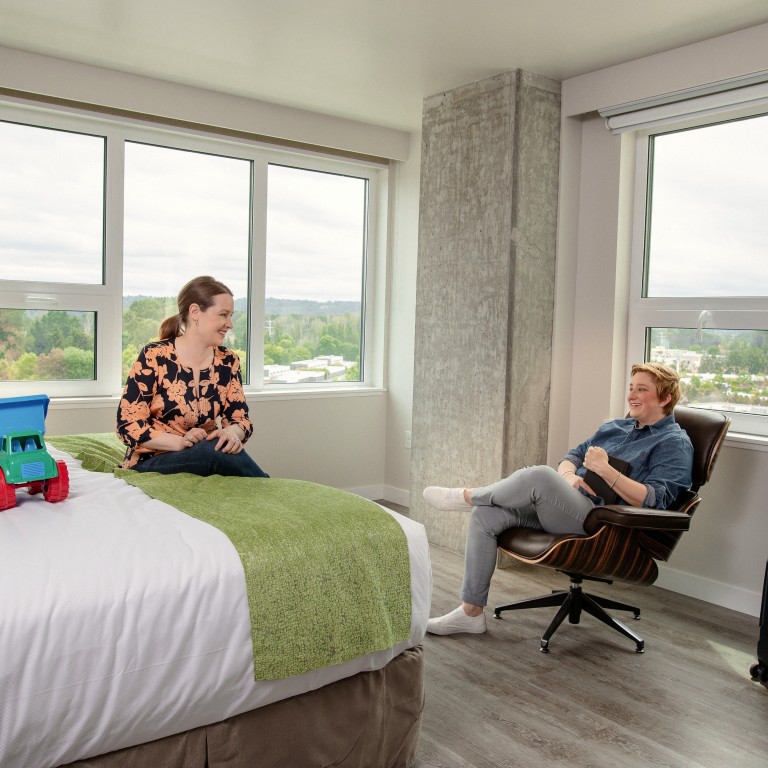 Seattle Southside is full of hidden and unexpected gems to keep families, couples or friends enchanted. Looking for your staycation…
It's easy to get lost in the independent, international dining scene of Seattle Southside, but it may not be what…