Marvel at Migratory Magic
Where to See Spawning Salmon in Seattle
Catch the salmon migration in Seattle Southside and witness this wonder of nature.
Salmon are a keystone species here in the Pacific Northwest, and play such an integral role that they take center stage in many myths and legends of the local native peoples of the Puget Sound. Their annual migration back up the rivers that feed into the Sound was reflected in the belief that salmon are immortal, their souls reborn into a new body each year. However, the runs were not a promised guarantee - should people behave inappropriately and anger the salmon, they may not return to those waters.
Sadly, due to overfishing and pollution, many salmon runs are currently being threatened, and in turn the many other animals in the food chain that rely on the salmon runs (including our Resident Orca population) are also being threatened. However, thanks to the stewardship of native tribes and scientists working in tandem to protect our waters, the population of salmon is being protected for generations to come.
Salmon Spawning Science
There are five species of salmon that spawn in Washington state: Chinook (aka King), pink, Coho, chum, and sockeye. All five are an important part of the ecosystem, but Chinook are an especially important part of the Puget Sound's food chain as they are the primary food source for the critically endangered Southern Resident Orca population. While the orcas will also feed on Coho and chum salmon, as well as some other fish, the Chinook is the variety of salmon that these beautiful creatures rely on the most.
Salmon are an example of anadromous fish - that is, fish who use freshwater environments for spawning and reproduction and saltwater for feeding and growing as adults. After salmon hatch and develop into fry, they will slowly begin making their way downstream towards the ocean, where they will mature into adults. Salmon return to the stream where they're spawned as an efficiency measure - after all, why waste time and energy looking for a safe place to spawn when you know where one is from your own birth? Scientists believe that salmon can tell directions in the ocean by the earth's magnetic field acting like a compass. When they find the river they came from they start using their sense of smell, which is stronger than that of a dog or a bear, to find their way back to their home stream. They build their "smell memory-bank" when they start migrating to the ocean as young fish.
This amazing migration takes place every year, and here in Seattle Southside we're lucky enough to be surrounded by great places to see the salmon.
Best Places to Watch the Salmon Run Near Seattle Southside
With 2.34-acres this park and salmon habitat restoration site includes 0.37 acres of mudflat, 0.47 acres of emergent marsh and 1.13 acres of riparian and…
Read More
Duwamish Parkintersection of interurban avenue south and south 115th street
Tukwila, Washington

Hiram M. Chittenden Locks
The Locks are made up of 2 navigational Locks, a dam and spillway, a fish ladder, a botanical garden, and a regional visitor center. The…
Read More
Hiram M. Chittenden Locks3015 NW 54th St.
Seattle, Washington 98107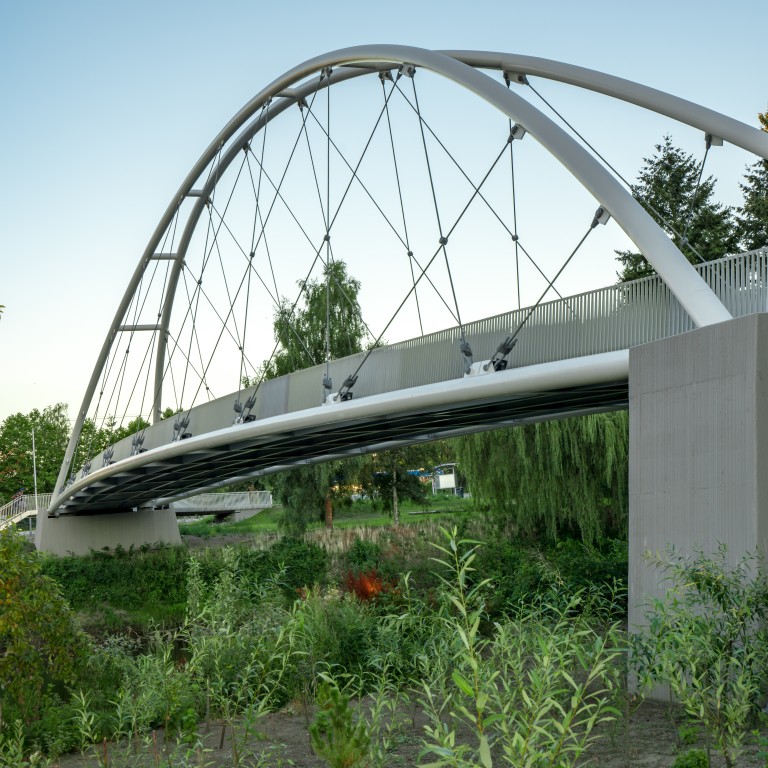 4Tukwila Pedestrian Bridge
More Salmon Watching Resources
What Kind of Salmon is It?
Identify the type of salmon you're seeing with these helpful images.
Find Your Perfect Match
Wake up feeling awesome and hit the day running. Find your perfect spot to stay in Seattle Southside.
You May Also Be Interested In...