16 Things to Do in Seattle Southside This Summer
Some of the best Seattle attractions are in Seattle Southside and there are all kinds of things to do near you this summer!
It's our favorite time of year to get outside. The sunshine just feels better in the Pacific Northwest, especially with average temperatures in the high 70s to low 80s most days. So, if you're looking for some things to see in Seattle and around Puget Sound, we've got a few recommendations for you.
In Seattle Southside, head down to Des Moines Beach Park for some great views of Puget Sound, a long stretch of beach, and a grassy park for kids to play. Opened in 1970, the Des Moines Marina and Beach Park offer an endless amount of family fun! Drop your line and sinker at the marina's public fishing pier, rent a kayak or paddle board, enjoy fresh seafood at one of several neighborhood restaurants, or take in the sights on an exciting boat ride through Puget Sound. With so much to do, the Des Moines Marina and Beach Park is sure to make a splash for you and your family for years to come!
You'll have a great time soaking up the sun, walking down the pier, or getting a great workout running or biking down the Des Moines Creek Trail. Ideal for a peaceful walk, this is a paved trail with waterfront views. From the gentle babble of the Des Moines Creek to lush foliage and lichen-daubed alder trees, this park is a quintessential Pacific Northwest experience.
You'll also find a few different events taking place at and around Des Moines Beach Park in the summer. The Des Moines Waterfront Farmers Market takes place every Saturday from June through September, the Waterland Festival is in late July and the Poverty Bay Blues and Brews Festival is right at the end of August.
A little further to the south, you'll find Redondo Beach, which features a pier, boat launch, and boardwalk in addition to the sandy shores. It may be slightly different from the famed California beach of the same name, but Redondo Beach in Washington State is just as fun! With restaurants, local shops and many other attractions, Redondo Beach is perfect for those breezy summer days. While you're there, check out the aquarium at the Marine Science & Technology Center (MaST)! It's located right on Redondo beach, and is free to visit every Saturday. This aquarium and science center is a great way to learn about our local watery wildlife.
Unwind as you stroll along the Redondo Beach Boardwalk and gape at the beautiful beach houses nestled alongside Poverty Bay. Relax and enjoy picturesque sunsets or bring the kids and go for a swim. The beach also allows pets, making Redondo the ideal place for even the furry ones in your family.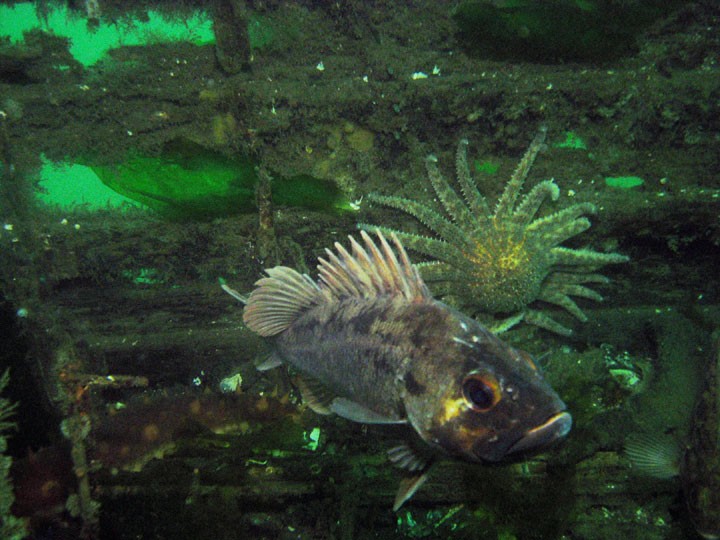 Saltwater State Park is an 88-acre marine camping park nestled along Puget Sound. Centrally located between the cities of Tacoma and Seattle, the park is home to 1,445 feet of saltwater shoreline. Here, you'll discover some of the most beautiful views in Western Washington and plenty of wildlife-watching opportunities. The park is a favorite for camping, scuba diving, picnics, clamming, hiking and swimming. Saltwater State Park also provides two kitchen shelters, plus 147 unsheltered picnic tables. Most picnic sites are near the beach or along McSorley Creek. Pro tip: plan ahead for your summer adventure at Saltwater as the kitchen shelters and campsites are reservable and they fill up quick!
In West Seattle, you'll find a popular summer spot that's big with locals and visitors alike, Alki Beach. It was at Alki, where European pioneers first settled in Seattle back in the mid-19th century! The beach is huge and great for playing catch with a football or baseball, lounging out in the sun, and taking a dip in the water. There are plenty of great restaurants and local shops along the beach, but fair warning: finding parking can be tricky.
In North Seattle, Golden Gardens Park is arguably the best sandy beach in the area. The park and beach are expansive and there's plenty to see and do on a sunny summer day. Bring your friends, a cooler full of food and drinks and roll out the beach blankets. Once the sun sets, if you came early enough to claim a fire pit, you can enjoy s'mores roasted on your beachfront campfire!
This video should give you a pretty good idea of what you can expect this summer in Seattle Southside.
From swimming to boating to fishing, Angle Lake Park provides the perfect summer getaway for the entire family. With 10 lake-front acres to explore, the park is ideal for walking, throwing a Frisbee or planning the perfect picnic. And if you're looking to cool down, Angle Lake Park has a spacious spray park play area with many fun water features. Best of all, it's free!
Spanning 54 acres, Fort Dent is the largest park in Tukwila. Considered the "go-to" park for many locals and families, Fort Dent offers many amenities, including two kiddo-approved play areas, a picnic area, hiking trails and a soccer field. The Fort Dent Bridge is another fun spot for families and a great place for photos. The park also hosts several sporting events throughout the year, including soccer, rugby and ultimate Frisbee matches.
Bust out the bikes and get those wheels turning on the Duwamish-Green River Trail, which winds more than 19 scenic miles. Starting at Fort Dent Park, this paved trail runs along the scenic Duwamish and Green Rivers, before entering the city of Kent and, later, Auburn. Along the way, feast your eyes on a variety of gorgeous rural terrain and industrial landscapes, including Briscoe Park, Tukwila's Bicentennial Park and the Green River Natural Resources Area. The trail is also ideal for walking, jogging and roller blading.
For the budding botanist, enthusiastic gardener, or other plant lover in your life, a trip to the Highline SeaTac Botanical Garden is a must! Started in late 1999, many of the botanical garden's plants were salvaged from land bought as part of the expansion of Seattle-Tacoma International Airport and have been in the community for decades. Home to a serene Seike Japanese pond-and-mountain style garden and several species-specific gardens such as fuschias, irises, roses and more. The center of the Seattle Rose Society Celebration Garden offers a beautiful and fragrant gathering place for weddings and events.
If you're looking for a newbie-friendly trail for hiking or biking, the Interurban Trail may be just right for you. Often used by commuters, this paved trail goes through Tukwila, Kent, Auburn, Algona and Pacific for a near straight 14-mile route. The asphalt trail is ideal for any kind of bike and has multiple access points. Prepare yourself for a variety of landscapes from historic industrial areas to expanses crossing the Green River Valley.
Surrounded by trees and greenery, North SeaTac Park is an urban paradise for bikers. Located under the flight path of Sea-Tac International airport, the trails were created with off-road (bicycle) racing in mind. Bike enthusiasts should know, though, that the trail is ideal for intermediate skill levels. Check out this video for more ideas on how to make the most of your visit to North SeaTac Park.
Located within Fort Dent Park, Starfire Sports is the place to be for soccer and rugby fans of all ages! Show off your best bicycle kick in one of 12 outdoor fields or take the game indoors to one Starfire's indoor fields. The campus is also home to a 4,000-seat soccer and rugby stadium, where many exciting matches and other activities are hosted throughout the year. If you want to watch the pros, Starfire Stadium is the home of the Seattle Seawolves, Seattle's two-time Major League Rugby champions, and it's the practice facility of the Seattle Sounders FC!
You may also be interested in...
Explore the Great Outdoors in Seattle Southside!
The documented history of Washington state (and the United States, for that matter) is fairly recent history compared to the…
Ah, Summer. That postcard-perfect time of year, when our neck of the woods shows off in all its glory. But…