2023 Hospitality Heroes
Not all heroes wear capes.
Some wear an apron, others wear a polo shirt, and some have chef's hats. Explore Seattle Southside is highlighting how hard-working, everyday people make a huge difference in our community.
Explore Seattle Southside needs your help to find the Hospitality Heroes of 2023.
Ten Hospitality Heroes across a variety of roles in the hotel industry will be celebrated for their hard work, selflessness, and contributions to their teams at the SEA Airport Luncheon hosted by the Seattle Southside Chamber of Commerce on September 7th, 2023. You can learn more about the Hospitality Heroes award by reading about last year's recipients.

Please use the form below to nominate an outstanding person in the hospitality industry you believe should be recognized for 2023. You may submit multiple nominations, but please submit a separate form for each nomination.
Sharon Weir
SeaTac Store Manager | Seattle Chocolate | Nominated by Jean Thompson, CEO

"Sharon opened our first retail pop-up shop eight years ago and set the tone and high bar for retail for our company. She moved over to our retail store, the factory when the pop-up closed (temporary space) and whipped that into shape. We were fortunate to win a space at the SeaTac airport, on Concourse C, and asked Sharon if she would run that expensive and important retail store for us. She has increased sales every year (except in 2020 and 2021) and has built an amazing, service-oriented, high-performing team of workers who have been with us for many years. She collaborates with other retailers in the area and has developed a great relationship with the Port of Seattle and has turned this tiny 10x20-foot space into our most profitable piece of business. Not a day or social interaction goes by that someone doesn't comment on the people that work that store – so outstanding in their field! It is Sharon that creates that environment by working incredibly hard with a maniacal focus on the consumer and without compromise".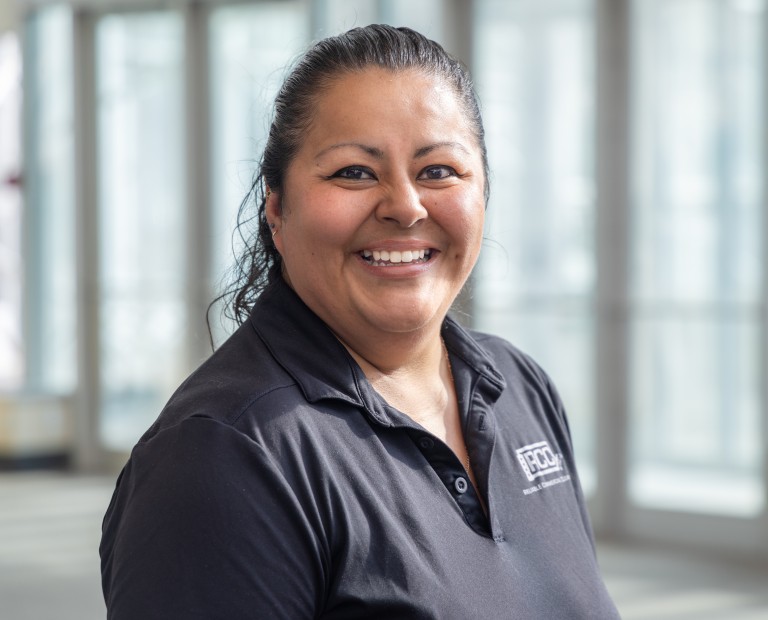 Jessica Martinez
Housekeeping Lead | The Museum of Flight | Nominated by Craig Lindblad, Facilities Manager
"Jessica is an outstanding performer for us at the Museum of Flight. She is an extremely hard worker, with a can-do attitude. We appreciate the way she interacts with the staff, clients, and guests while performing her job at a high level. Jessica not only does a great job keeping the facility clean and safe, but she is also very observant and able to point out situations that could potentially be a hazard or a concern down the road. The Museum of Flight is fortunate to have Jessica onsite to help provide a clean space for our community to learn and enjoy the history of aviation. As the Facility Manager, I couldn't ask for a better individual to represent our department".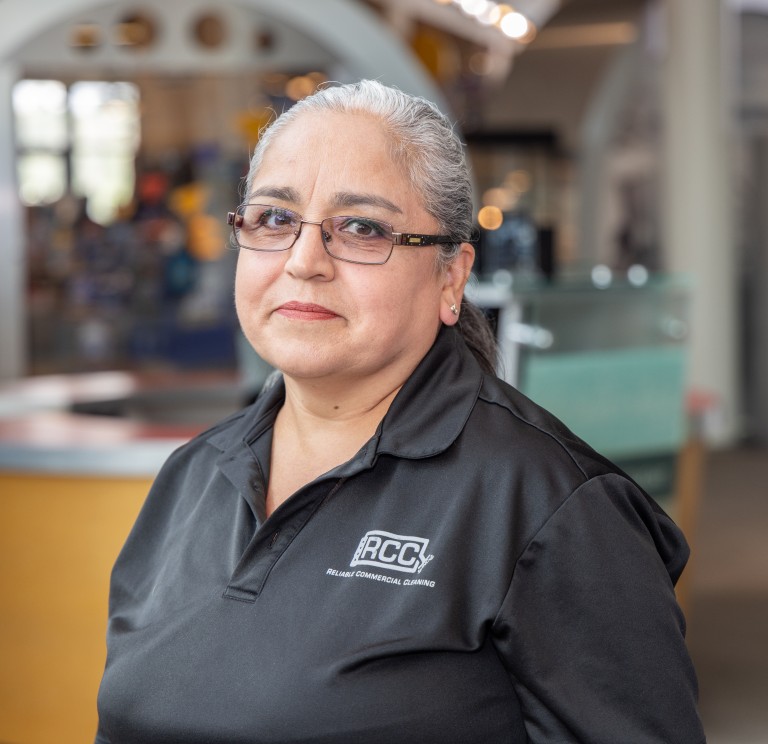 Celia Ortiz
Housekeeping Lead | The Museum of Flight | Nominated by Kyle Hancock, Facilities Lead
"Celia is one of the most reliable people I have had the pleasure to work with. She often works well over eight hours in a single day and no job is ever too difficult for her to manage. Celia has a superb attitude and sets an example for other people in her vicinity. This extends well beyond her own coworkers and includes guests to the museum as well as other museum staff. I cannot think of a single time where she has shown up without a smile, or a non-willingness to take on any task. Aside from Celia's exemplary performance while working, she also has an infectious laugh, is always sharing funny stories about her family, and constantly extends an invitation to others to share a good cup of coffee or a meal. Often, people within the hospitality professions are the reasons why people continue to visit places like museums and are truly unsung heroes. Hopefully with this message and a tremendous amount of gratitude, we can celebrate one of these people and highlight the impact Celia has here at the museum. I cannot think of anyone more deserving of this award as Celia is undoubtedly a Hospitality Hero with or without recognition".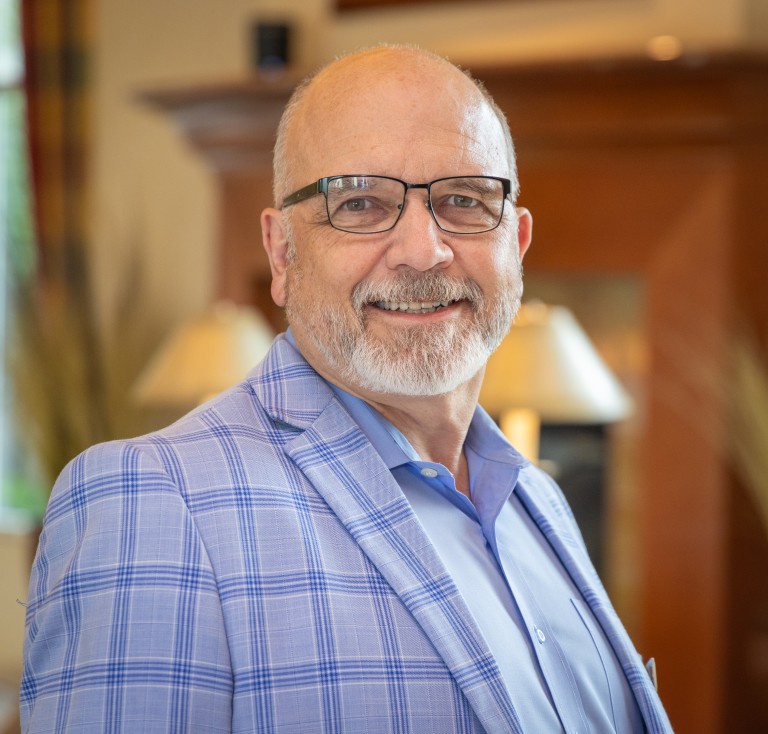 Carl Carpenter
Banquet Captain | DoubleTree by Hilton Hotel Seattle Airport | Nominated by John Sommer
"Employed with the hotel since 2000, Carl's continuous dedication and teamwork to not only his home department in Banquets but helping out in other areas, such as being a shuttle driver just about every week demonstrates his commitment to teamwork and service. Carl helps create memorable experiences for guests and has been an employee who is consistently called out by guests for his positive hospitality he delivers each day. Carl's display of teamwork is recognized by all guests and internally amongst the Hotel team".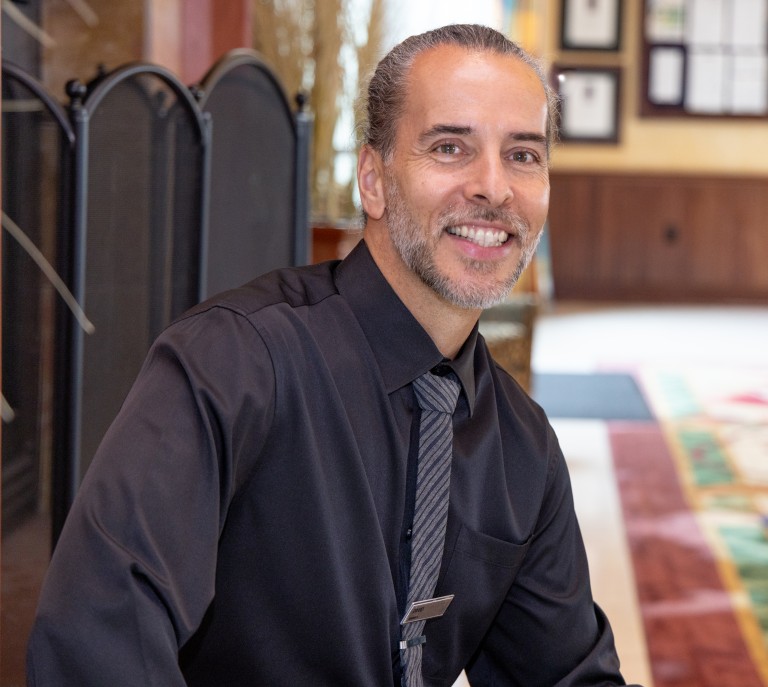 David Goda
Food Server | Hilton Seattle Airport | Nominated by John Sommer
"Employed with the hotel since 2004, David has been with Spencer's since they originally opened and sat their first guest. David has continued to be an example of bringing "Warmth and Light" to all guests he encounters, living up to Hilton Conrad's vision for hospitality. David is consistently mentioned by guests in service reviews about the positive service they receive from him".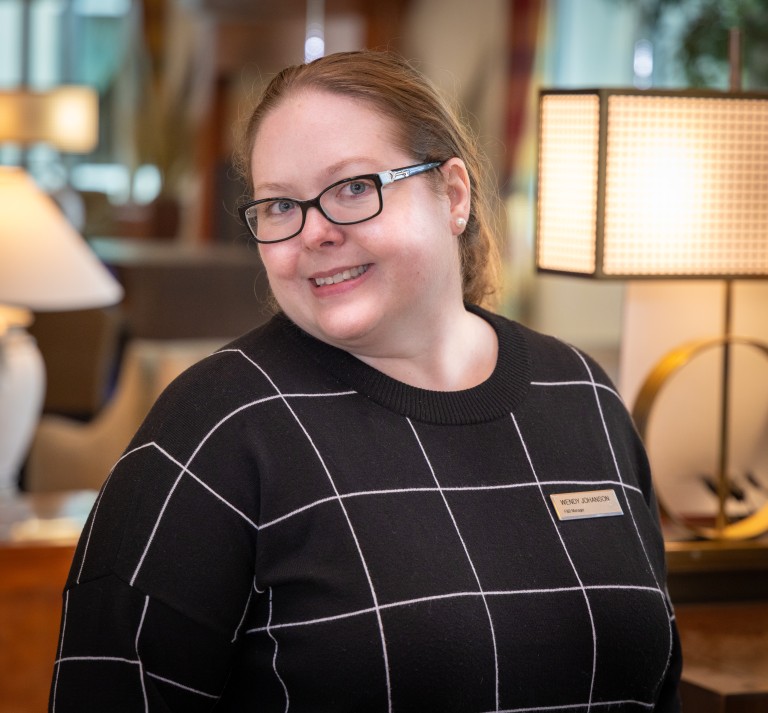 Wendy Johanson
Food & Beverage Manager | Hilton Seattle Airport | Nominated by John Sommer
"Employed with Hilton since 2005, Wendy has worked at both the Hilton and Doubletree hotels over her tenure with us. Wendy has been a true example of displaying a "calm among the storm" attitude while at work in times of extremely high business levels. Wendy's dedication to the hotel and providing exceptional hospitality to all guests as well as her coworkers helped her obtain the position of being a Supervisor within Food and Beverage over the years. Wendy continues to display dedication to her growth and commitment to Hilton and living the Hilton Values to help us drive service experiences. Wendy was most recently promoted once again due to her work ethic and service orientation into the role of Food and Beverage Manager".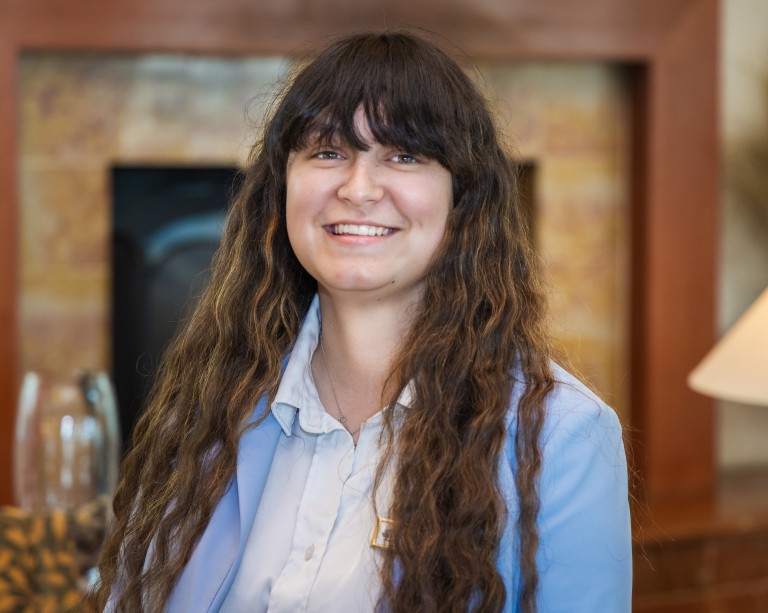 Andrea Dorris
Food & Beverage Manager | DoubleTree by Hilton Hotel Seattle Airport | Nominated by John Sommer
"Andrea joined the Doubletree a little over a year ago, after completing her hospitality degree from Washington State. Eager to learn and grow within hospitality, Andrea quickly adapted to her new role and environment and displays a natural quality of hospitality to all guests she comes in contact with. Andrea has been an instrumental part of building back the team in Seaports Lounge and helping them focus on delivering great service each day. Andrea continues to display her commitment and dedication to Hilton and hospitality as she has completed 2 Hilton internal Leadership courses to continue to educate and refine her leadership skills to help lead her team and continue to provide unique and memorable guest experiences".

Sofia Salinas
Lobby Attendant | Embassy Suites by Hilton Seattle-Tacoma International Airport | Nominated by Kristie Richardson
"Sofia has worked for Hilton for twenty-three years, with the majority of her time spent at this property. She is our "Queen of the Night Shift", as she is typically the one and only Housekeeping team member in the hotel during the evening hours. She can relied upon to work very efficiently without any kind of supervision, and is a great partner to all of the other departments during her shift. The Front Office team loves to work with Sofia and know that she will take care of any guest need at all, from cleaning up messes in the atrium to going up and turning a room quickly so that other guests might enjoy a night with us. She has even volunteered to pick up Room Attendant shifts to help us clean rooms when we were short-staffed or had a busy weekend coming up, which was very appreciated. We ask a lot of Sofia each and every day, particularly during the summer, and she always rises to the occasion. She has a beautiful smile and warmth about her that is magnetic for everyone who meets her, not to mention a fun personality and wicked sense of humor! Sofia is truly an inspiring Hospitality Hero and we are incredibly fortunate to have her on our team".
Nghi Huynh
Housekeeping Supervisor | Doubletree Suites by Hilton, Seattle Airport-Southcenter | Nominated By Cathy Manaea
"Greetings from the DoubleTree Suites by Hilton, Seattle Airport-Southcenter! I feel a great sense of privilege in nominating Nghi Huynh as our Hospitality Hero. Nghi began her career with our property in June of 1990 as a Room Attendant. Right at the start, Nghi worked diligently and displayed a strong work ethic. This led to her learning the duties of a Housekeeping Supervisor and helping in this role as needed. Eventually, Nghi transitioned to this position on a full-time basis. During the COVID pandemic, our hotel had to make the difficult decision to temporarily reduce our workforce. In the absence of our Director of Housekeeping, our Housekeeping Supervisors took on duties and functions that were new to them. This took courage and Nghi did not shy away from this challenge. Working as an opening Supervisor, Nghi had to make important decisions and ensure that rooms were available for guests, and handle guest requests when needed. Nghi worked closely with our Front Desk and engineering departments to resolve issues as they arose. She also took on the duties of the Public Area attendant. All of this was in addition to her normal duties of assigning and inspecting rooms and public areas and being the go-to person for the Housekeeping team. Not only is Nghi such a giving person in her own department. She has graciously donated her delicious, homemade cassava cake to our many bake sales over the years. I hope that you recognize Nghi Huynh as the Hospitality Hero that she is".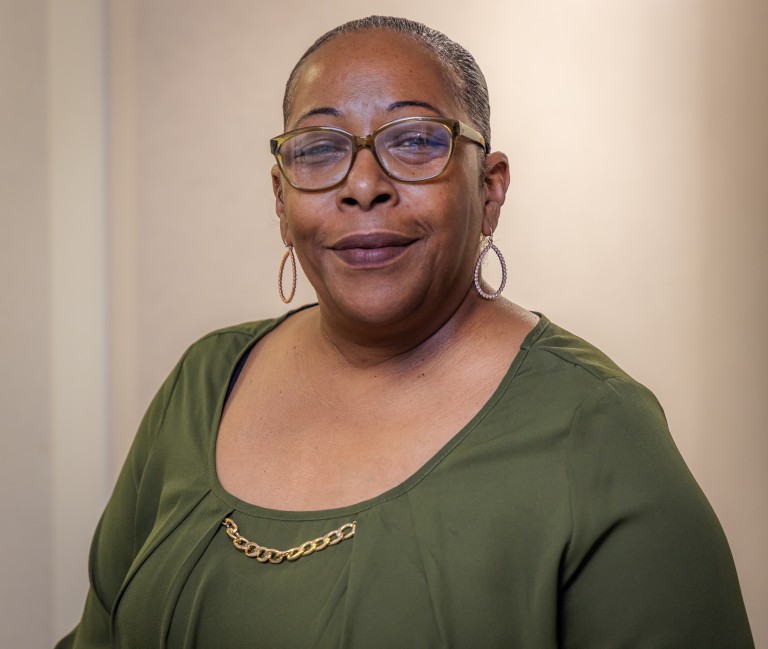 Joyce Hicks
Director of Housekeeping | Seattle Airport Marriott | Nominated By Bob Schrader
"It is with great pleasure and enthusiasm that I write this nomination for Joyce, who has served as our Director of Housekeeping with exceptional dedication and unwavering determination. Joyce's remarkable ability to overcome challenges and her unyielding commitment to achieving our financial goals have significantly contributed to the success of our hotel. Throughout her tenure as Director of Housekeeping, Joyce has demonstrated exceptional leadership skills and a deep understanding of the hospitality industry. She has successfully managed a diverse team of housekeeping staff, leading by example, and fostering a culture of teamwork and excellence. Joyce's clear communication, approachability, and willingness to listen have created a positive work environment that motivates her team to consistently perform at their best. One of Joyce's most commendable qualities is her strong will and tenacity in the face of obstacles. She has consistently shown an ability to identify solutions where others might see roadblocks, finding innovative ways to streamline operations and optimize efficiency within the housekeeping department. Her resourcefulness and ability to adapt to changing circumstances have been instrumental in maintaining high standards of cleanliness and guest satisfaction even during challenging times. It is worth noting that under Joyce's leadership, our hotel has not only maintained its reputation for impeccable cleanliness but has also achieved remarkable financial success. Her strategic thinking and meticulous attention to detail have played a crucial role in managing the housekeeping budget effectively, resulting in cost saving without compromising the guest experience. Through her efforts, we have consistently met and exceeded our financial goals, contributing significantly to the overall profitability of the hotel. In conclusion, I wholeheartedly nominate Joyce for her exceptional contributions as the Director of Housekeeping. Joyce's talents and personal attributes make her an invaluable asset to our organization. I am confident that she will continue to excel and make a positive impact here at the Marriott Seattle Airport".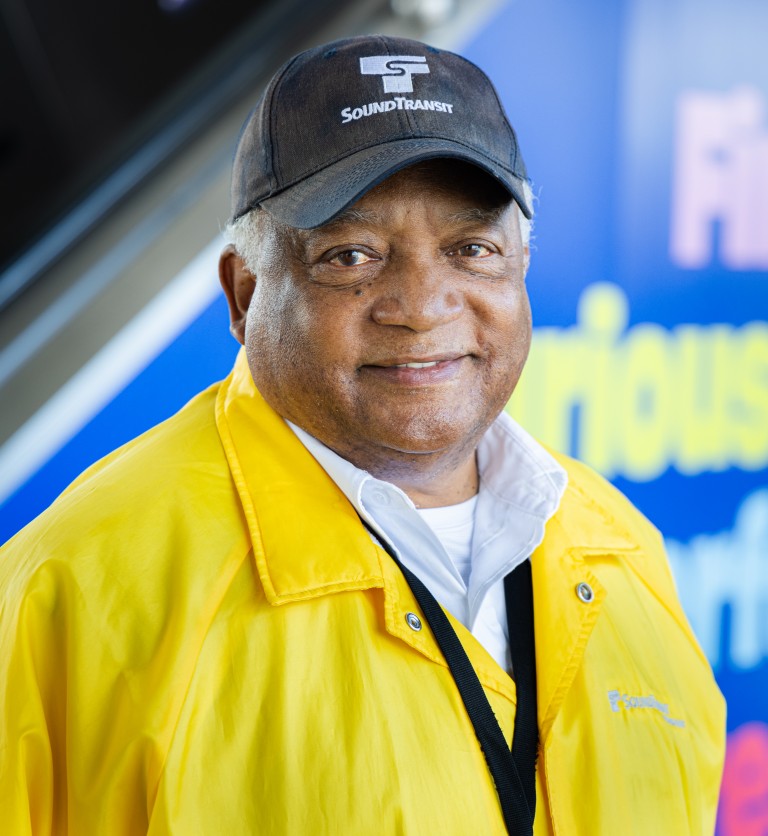 Eric Payne
Station Agent | Sound Transit | Nominated By Kim Sharp, Manager
"Visitors arriving at SEA find that having a light rail station adjacent to the airport incredibly convenient. Sound Transit's light rail connects visitors with access to the entire I5 corridor all the way to Northgate. Some travelers, especially international travelers find the light rail ticket process a bit daunting. Purchasing an Orca card can be challenging for Washingtonians. Imagine if you were from Bosnia. Fortunately, most visitors are greeted by the smiling face of an amazing hospitality ambassador wearing a yellow wind breaker with "Station Agent" printed on the back. Eric Payne has been our SeaTac Light Rail station agent for 3 years and had been a station agent on the Sounder line for nearly a decade before. Eric has been nominated as a Hospitality Hero by the entire Explore Seattle Southside team. During a Explore Seattle Southside photo shoot at the station Eric assisted with graciously re-directing passengers around the shoot. Later that evening when one of the team was traversing the station, Eric recognized them and indicated that he had secured a jacket that one of the team had left behind. Eric is the quintessential host and one of our amazing Hospitality Heroes".

Robert Gonzales
Banquet Captain | Embassy Suites by Hilton Seattle-Tacoma International Airport | Nominated By Kristie Richardson
"Robert has officially worked for Hilton for over two years and was our very first hourly hire in the F&B department. Prior to that, he worked for many years with the leased F&B company who operated the F&B department within the hotel. Robert is truly a man of many titles and talents because he can do any position within the F&B department, often switching hats mid-shift, to jump in and help where it is needed. He is a phenomenal right-hand to our Director of F&B, always available when needed, filling in during times of staffing shortages, and training all of the new team members that we hire, both within Banquets and the Lounge department. Robert is incredibly smart and is always doing his job with efficiency and the highest of productivity, but he is also an incredible hospitality provider to all of our guests within the hotel. It should be noted that he is also a wonderful team member who is always willing to take a moment to chat and share his thoughts and ideas. Robert was named the hotel's Hospitality Hero of the Year last year because all leaders of all levels recognize his plentiful contributions and attributes. When Hilton took over the F&B operations during COVID, it was difficult and slow-moving. If it was not for Robert, we would not have been successful and we are truly grateful for all that he continues to do for our hotel".

Nominate the 2024 Class of Heroes
Please use the form below to nominate an outstanding person in the hospitality industry you believe should be recognized for 2024. You may submit multiple nominations, but please submit a separate form for each nomination.